About Cheap Cars of Sioux Falls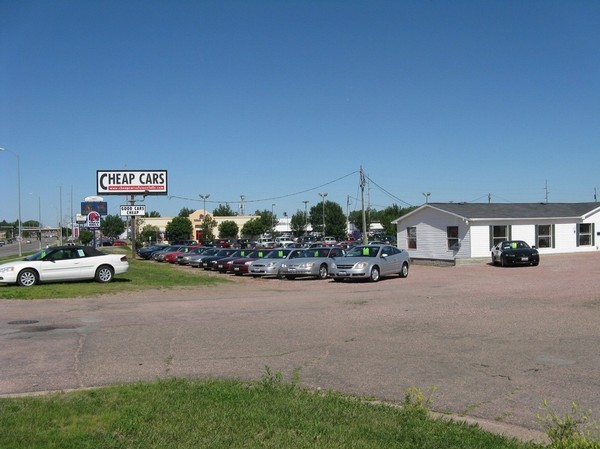 Welcome To Cheap Cars of Sioux Falls
Looking for a
cheap
vehicle should not mean compromising on quality, dependability or style.
Cheap Cars of Sioux Falls, South Dakota
doesn't believe you should have to compromise. We are a locally owned car dealership, with the largest selection of cars priced under $5000. We purchase our cars from many of the local dealers, service and inspect them.
We know shopping for a new vehicle can be overwhelming - between choosing your make, model, and year, or...even figuring out your budget. That's why

Cheap Cars of Sioux Falls, South Dakota

is here for you. Our friendly, knowledgeable staff can assist you in figuring out which vehicle will best suit your needs for your day to day life style. We make buying a car very easy with no hassle and post prices on the windows for easy shopping.
We have had many satisfied customers all over Sioux Falls, Brandon, Tea, Harrisburg, Dell Rapids, SD, Larchwood and Inwood, IA, as well as Luverne, MN.
They are what they are - that's a good, cheap car...
at Cheap Cars
on W. 12th St. near West Lyon Fair Grounds.
Please give us a call at 605-338-0103.